Wing Chun Masters Magazine has entered the arena of digital video offerings from what were once physical DVDs in their newsstand magazine issues, with features shot specifically for articles written by the respective contributors.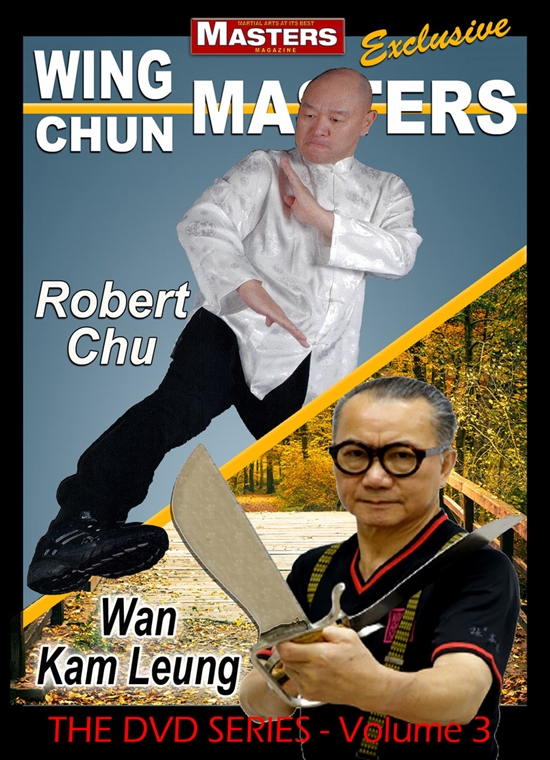 In this instalment, Sifu Robert Chu and Sifu Wan Kam Leung provide their personal stories and expansive experiences with the former setting the stage over two chapters of three. It's also a special treat to see the latter involved in this production as access to his expertise outside of private footage shared on an array of social media platforms is few and far between. The bonus content provided with each issue has always been produced with the highest quality with this one being no exception.
Sifu Robert Chu candidly shares his introduction to martial arts as a form of disciplining a "naughty boy" for disturbing his grandfather's downtime to set the foundation that led to an array of experiences in both Chinese and Japanese martial arts but discovering that, "it was Wing Chun that (he) liked the most". Credit to the interviewer and film crew in this interview section for drawing the viewer into a sense of personal interaction that feels like a one-on-one session with the subject, complemented by instructional and demonstrative elements of his chosen discipline.
Sifu Chu's pragmatic attitude is soundly reflected in his application of the system in dynamic and effective ways, with this chapter exclusively dedicated to sharing his vast knowledge and skill sets.
Shifting from the West Coast of North America to the bustling city of Hong Kong, Sifu Wan Kam Leung (one of the late, great Sifu Wong Shun Leung's most senior students) and his gentlemanly manner opens the doors to his Kwoon to welcome the audience to partake in his Practical Wing Chun. Sifu Wan opens with the remarks, "If you don't open your mind you will be out of a game". A statement of multilayered meaning beyond restrictive dogmas that may plague the martial arts, bridging the gaps of borders with schools in over a dozen countries. And followed with powerful, energetic demonstrations that reflect Sifu Wan Kam Leung's exuding energy in class and through the screen.
His unique Theory of the Five Centrelines is the principal fundamental concept conveyed, which is followed up with a detailed breakdown of not only the positional relevance of structure but also the functional properties attained through understanding and employing them with purpose. A 16-minute segment so rich in content it can stand on its own as an independent video review.
You may have missed the hard copy issue that supplied the original disc, but the digital is only but a click away. A must have for any serious Wing Chun practitioner from two top exponents that have put in the blood, sweat and years. File under fantastic in the category of the highest of skill.
Wing Chun Masters Vol 3 – Robert Chu and Wan Kam Leung
Language: English
Running Time: Approx. 1 hours 2 minutes.
Format: Digital Download (or DVD)
Availability: Everything Wing Chun + Instant Access
Review by: Dwight Hennings
Link to EWC: https://www.everythingwingchun.com/VIDEO-Wing-Chun-Masters-Vol-3-Chu-Leung-p/dvd-em3-wcm03.htm
Links to Digital Store: Preview this video on Everything Wing Chun Instant Access