This is the official Everything Wing Chun® blog.
This blog is where you should come for the latest news, product reviews, new product release dates, and other general information from Everything Wing Chun® and/or our friends. We also have a blog section at www.eWingChun.com/blog where users (you) can post whatever is on your mind (seminars, reviews, training logs, etc). Sometimes, if it is something good (like an in-depth review), we will bring that post over here.
We run several Wing Chun sites, and we will post about them here as well:
Everything Wing Chun® – our Wing Chun store.
Everything Wing Chun Blog – this site.
Everything Wing Chun Instant Access™ – our digital download store
Wing Chun University® – our digital download Wing Chun courses from top Sifus.
eWingChun™ – our community site and Sifu/School/Product/Article database, Encyclopedia, Forums and Blogs.
And We also ran some older sites that are no longer maintained and being folded into eWingChun

the Wing Chun Archive
the Wing Chun Fight Club
the Wing Chun Pedia
We've poured literally tens of thousands of dollars into these sites in order to bring you some of the best Wing Chun related sites/products in the world. I hope you enjoy, and find benefit in, our hard work.
If you would like to contribute, please drop us a line: info@everythingwingchun.com
More about Everything Wing Chun
---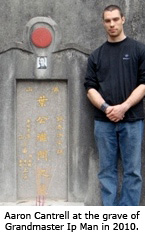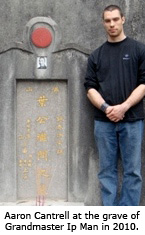 If you're like us at Everything Wing Chun, then authenticity, quality and tradition are something you look for when searching for learning and training gear. We are dedicated to the art of Wing Chun and people like you who keep this art alive.
In our efforts to bring the quality you demand, we search the world for the best. And when the best isn't good enough, we make it ourselves.
What EWC has brought to the Wing Chun Community:
The Wing Chun Archive (WCA) was founded in 2001. This archive was originally a listing of the personal collection of our founder and comprised of over 400 books and videos on the art of Wing Chun. It has become an invaluable reference for Sifus and collectors. WCA has now grown into the famous Sifus and Schools listing, used by users all over the world to help locate top quality Sifus and Kwoons. Not too long after WCA was getting popular we launched the Wing Chun Fight Club, and the first Wing Chun encyclopedia, Wing Chun Pedia. The Wing Chun Archive, Wing Chun Fight Club, and Wing Chun Pedia sites have now evolved to the next level and are now all part of eWingChun.com
Everything Wing Chun® (EWC) launched in 2006 as a spin-off of the WCA as a means to help support our research. Upon launch, Everything Wing Chun had already become the largest Wing Chun store in the world with over 250 unique products. Today it boasts over 500 unique Wing chun products from over 50 top Sifus and is still growing. It is the largest Wing-Chun-only dedicated store on the planet. EWC is the fuel for all the other sites listed here. EWC is now more focused on bringing you the next level of training gear and innovating new ways to teach Wing Chun online. EWC's wall bags, butterfly swords and dummies (with Buick Yip) have become not only the standard, but the most sought out Wing Chun equipment in the world.
Everything Wing Chun Instant Access™ (EWCIA) is an application developed by EWC in an effort to bring a new and exciting way to browse, shop and download high quality videos. Now you have a Wing Chun video store right on your desktop. It's one of the ways Everything Wing Chun continues to bring innovation to the Wing Chun community.
Wing Chun University® (WCU). Everything Wing Chun strives to bring Wing Chun to the world and make it possible for you to study this art even with today's busy schedules. And that's why we developed the Wing Chun University ™. The WCU offers practitioners the ability to supplement their Wing Chun instruction by using the online training in conjunction with your live lessons. Or you can use WCU as your official Kwoon. Our courses teach the complete system by top Sifus. They come with a full syllabus and you'll learn everything from the open hand forms, the wooden dummy, butterfly swords and the proper techniques of the long pole.
We sincerely hope you enjoy all of our sites and make us part of your Wing Chun family.
Aaron Cantrell
Founder of:
Wing Chun Archive (now part of eWingChun)
Wing Chun Fight Club (now part of eWingChun)
Wing Chun Pedia (now part of eWingChun)