The hallmark cornerstone of Wing Chun is, without question, Chi Sau. The system's unique training method offers one the platform to unlock the potential of structure, technique, and application of developing reflex reactions so that the practitioner may "Understand what strategy to choose and how to apply that to your enemy," submits the video's presenter Sifu Wayne Belonoha.
Sifu Belonoha prefaces the presentation's subject of Chi Sau with specific attention to the balance of activity when one practises the relative techniques with regards to speed, positions and energy dynamics. Further pursuing the, "right amount of… defence and offence, shortrange and long-range, fluid and rigid", that embodies the pursuits of how Wing Chun is to be applied in adherence to the fundamental tenets and concepts that the system is built upon.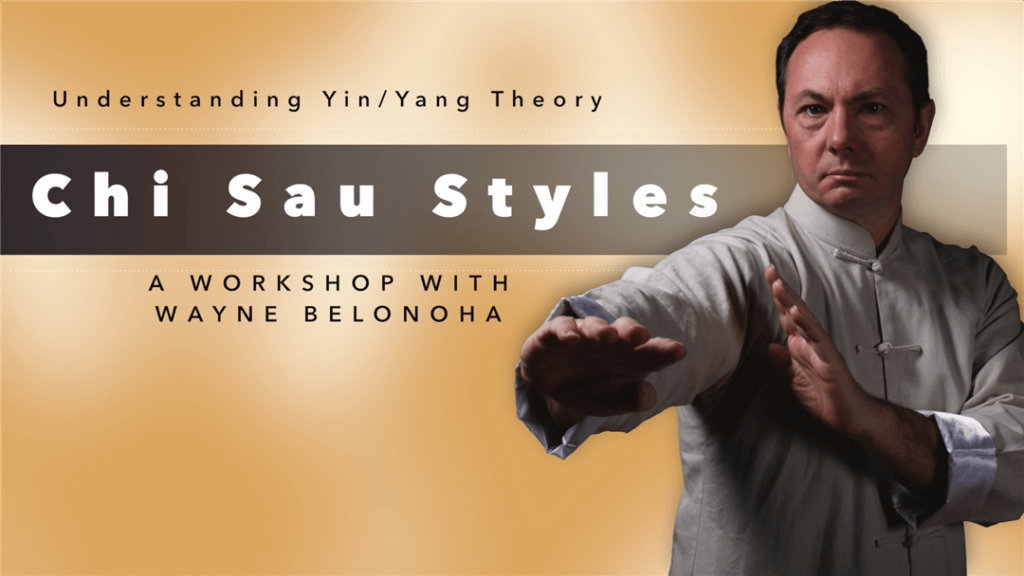 A brief computer-generated image model breaks down the essential elements of Wood, Fire, Earth, Metal and Water with their respective properties and describes how they act, react and counteract with one another, and the behavioural properties of techniques that correspond with each element. The pursuit of balance explained in more simplified contexts is that one should do the opposite to the training partner or opponent, so as not to clash force against force with opposing techniques.
Establishing the fundamental concepts in diversifying one's practices, the presenter then delves into which elements counteract and balance one with the other, reinforced through each segment with a demonstration by an attending member of the audience. They address the attributes of mobility, tension, force, power, and so on, so that one can adapt to the requirements of the situation, "by changing the character of the Chi Sau", to facilitate the ultimate goal of hitting the opponent. All endeavours of practice ultimately boil down to being able to block and/or control and strike the opponent simultaneously with the creation of clean lines of striking.
The broad spectrum of actions and counter-actions almost seem to lend themselves to exponential variations and interpretations that Sifu Belonoha conveniently navigates in his sharing of the information, along with the demonstration of the idea through practice with a variety of training partners with some energy while being sure that the audience does not find themselves lost from the simple directives, but that it heightens one's fundamental practices.
To be able to cover all of the angles (pun intended) and terminology covered in this video instalment would be a futile endeavour of "Chasing Hands". The submission is content and information-rich, designed not only to expand one's understanding of the variety of ways a technique can be employed and the effects created by their employment, but also to challenge the practitioner to expand their perspective and experiences to see beyond the simple rules of Wing Chun. A short-range run-time with a long range of reference material that the keen practitioner would surely reference throughout their growth.
Wayne Belonoha – WBVTS – Chi Sau Styles Seminar
Preview this video on Everything Wing Chun Instant Access


Language: English
Running Time: Approx. 1 hour 6 mins.
Format: Digital Download
Availability: Everything Wing Chun Instant Access / Wing Chun University
Review by: Dwight Hennings