Trained in medicine, with a specialty in surgery, Steve Barninger has taught clinical anatomy at two medical schools and served for five years as a county coroner, which has given him a detailed understanding of the realities of human combat.
It is hard to do justice to this excellent, nearly four-hour lecture in a 300-word review, but if you are a fan of WCI's Dr. Matthew Mill's column then you will love this. However, if you are the type of learner who finds it hard to concentrate in the lecture hall, then this may not be for you.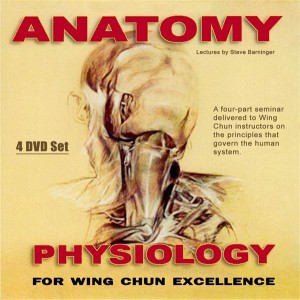 Part 1 covers basic anatomy and gives us an insight into how the body works and the terms used when describing what goes on under the skin.
Part 2 covers the joints and muscular system, with details including the vulnerability of the skull, bone types, joints and the spine.
Part 3 continues with more information on muscles, including muscle memory, twitch cycles and isometric and isotonic exercises.
We finish with Part 4, which focuses on the heart. This is in-depth stuff and not for the feint hearted.
My only gripe would be the shaky camera work and poor sound, which can get a bit distracting when you're trying to concentrate. It's a pity that a bit more money wasn't spent on quality camera work and professional sound—it would have made this so much better.
Nearly four hours of lectures may seem daunting to some, but if you take the time to sit down, take notes and concentrate on what is being offered here then you will find a depth of knowledge well-worth learning.
Buy at EverythingWingChun.com
Language: English
Running Time: Approx. 240 min.
Availability: Everything Wing Chun Instant Access Download Only
Review by: James Woodcock