If you enjoyed Chi Sao Sections 1 and 2 form Sifus Taner and Graziano (or are missing section 3 from Sifu Sergio) then you will be happy to know Chi Sao section 3 is now being released!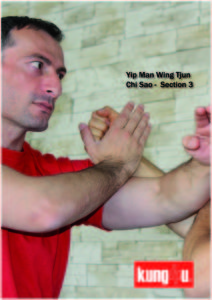 This DVD is a part of the Yip Man lineage.
You will learn in this DVD the Faak Sao Drill and the important centerline theory.
Also you will learn:
– How to face the centerline in a advanced way
– The Faak Sao Drill with footwork
– The Tan Sao Drill with turning stance
– How to use the hip for more power
– Applications and the right distance for a fight
This DVD will be on Everything Wing Chun in late June 2012 (http://www.everythingwingchun.com/Sifu-Taner-Sifu-Graziano-Chi-Sao-Section-3-DVD-p/tg03.htm)